Testimonials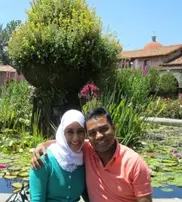 My wife and I set out to buy our first house in January of 2013. Like most people, we thought about buying a house for a few months. Sitting in our rental apartment, we would browse through internet listings and see pictures of houses. But our dream of owning our own home never seemed real until we met Jayme Muniz.
Jayme was referred to us by a colleague and we were instantly impressed with his professionalism, dedication and excellent work ethic. He worked with us to understand what our wants and needs were and tirelessly found property after property for us to go visit. Through the process of seeing houses, we realized how our "must have" list changed and Jayme offered fantastic and experienced advise. He had a strong knowledge base of properties in the South Bay area.
Jayme's expertise was very advantageous when it came to writing offers and counter offers for properties of interest. He gave us creative and sensible tips and ideas on how to make our offer look more attractive to beat out other buyers. Jayme was very flexible and accommodating with his schedule and in just three short months, we were able to purchase our dream home. Not only was he with us during the purchasing process, he even came to our house on moving day and helped move and unpack boxes.
In Jayme, we not only found a realtor, but also a lifetime friend. We give him the highest of recommendations. Thank you Jayme for making our dream a reality.
Imran & Tasneem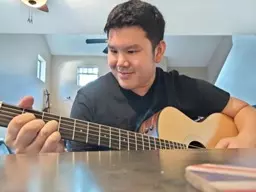 When I decided to sell my home in South Torrance and relocate to Arizona in 2020, I thought it would be impossible, due to Covid19 Pandemic. With all the restrictions imposed by the CDC and the Government I was certain that I would have to change my plans and wait it out, another year or so. However, that all changed when Jayme Muniz came in to help me out. Jayme arranged showings of the home by appointment only, following all CDC guidelines, and in two months I sold the home.

After Jayme sold my home he traveled with me to Arizona, helped me to find a local Realtor, and also help me negotiate the purchase on my new home in Chandler, Arizona. I was so excited about the home that I told my local Realtor I was willing to pay well above asking price. That's when Jayme stepped in and suggested to make an offer slightly above asking, but make sure that other terms of the deal, including a shorter escrow period, would catch the seller's attention, and it worked.
My dream to move to Arizona and start a new life would never have happened if wasn't for Jayme's help. I highly recommend Jayme Muniz to all my friends and family or to anyone wanting to buy or sell their home.
Joshua Kalin
May 19, 2021
My wife and I had an amazing experience working with Jayme. We found a house online and asked Jayme to help represent us. He made the whole process extremely easy and pleasant. We had some unusual financing and Jayme helped guide us through all of it. In the end, we were able to get the house of our dreams under asking while there were other offers higher than ours. We are thrilled with our new home and have recommended Jayme to our friends.
Marshall & Amanda
When my husband and I were searching for our new home, Jayme was incredible in searching for houses that would fit our needs and budget. He was diligent, honest, and accommodating to our busy schedule. His advice and knowledge of real estate helped tremendously in honing in to what house was really the best home for us.
When we finally found our new home, the escrow company that was picked by the seller was not the easiest to deal with. This was where Jayme's expertise and care shined. He helped us through the entire process and really fought for us to get our deal closed in time. He is an extremely caring agent and works hard to help find that perfect place for you.
Thank you so much for making the process of house searching as painless as possible and helping us find a home for our family!
Phil and Jane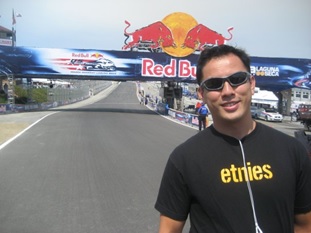 Jayme went above and beyond his duties! All around very professional and helpful through the whole process. He was able to sell some of my furniture that wouldn't fit in my new smaller home by offering and facilitating the transaction with the new owner. Not to mention that the sale was very fast and smooth in and out of escrow in no time. I'll definitely recommend Mr. Muniz all my friends and family. 
Ronaldo Ofilada reviewed Jayme Muniz
01/12/2014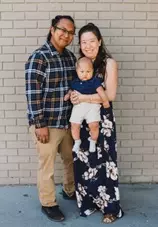 We are so thankful for Jayme's help and expertise when we were looking to buy our first house. He went above and beyond to make each step of the process smooth and enjoyable. He found us the perfect place that included room for our family to grow and still fit in our budget. He provided excellent insight for placing bids and meeting lenders. Without his help we wouldn't have gotten our home. We highly recommend him to anyone looking to sell or buy a home.
Edwin & Sarah Hilario

I had the pleasure of working with Jayme on an investment property I was looking for. Jayme was incredibly knowledgeable with every aspect of the real-estate market and process. Jayme stayed in touch throughout the entire transaction and was on top of every issue that came along, I was completely at ease. I will use Jayme's help again and would highly recommend him to anyone wanting to buy or sell real estate in the South Bay area.
Mina H. Hanna
May 19, 2021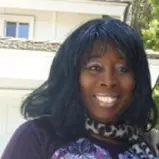 Hello my name is Marilyn K. Dorlac, the proud wife of Michael Dorlac of 33 years! I am so very touched to have had the opportunity to meet someone like Jayme Muniz!

While Michael and I were out looking for a house and going through much frustration, I asked Mr. Muniz for help. Immediately he called us back offering his professional support to find our "Dream Home". As we were out combing the area for a place to call home, Jayme would unlock the door so that we could go right in; and then it happened. "Just a few days on the market, we found it, our "Dream Home". Immediately Jayme called the person on his cell phone and I spoke to her she was warm, motivated and friendly, the rest is history.

I could not have done it without Jayme Muniz and the Realtors office staff! I can honestly say that everyone was so Motivating, warm and friendly to Michael and I. You guys are #1! We are very satisfied and thrilled with our new home! Thanks again Mr. Muniz! You are energetic, personable, and a go getter. You are like an eagle soring high and going for what you want!
Job well done!

Sincerely,
Michael Dorlac and Family
July 7, 2012
We can't speak highly enough of our experience with Jayme Muniz.
Our first experience was selling our house in 2017. It was a high-end property and we were looking to get a good equity towards all the work we've done to it throughout the years. We achieve our goal, due to the wonderful package Mr. Muniz built, from professional pictures, specialized magazine adds, and well planned open houses.
A Couple years later, we decide to become homeowner again, but the scenario had changed and we faced low inventory and overpriced properties. We never felt forced to make an offer and when we finally found the "one", we really wanted, that home ended up receiving 14 offers in only 3 days, insane! Once again Mr. Muniz played a key role negotiating the deal and setting us in our desired neighbor for a reasonable price.
Mr. Muniz is honest and hands-on and became our family realtor! We have several friends and family looking for homes and thinking about selling, and we always recommend Mr. Muniz to them!
Edgardo Jr and Ketrin Ofilada
"Hello, we are Christina & Marco Samaan!
We wanted to take the time to write this testimonial for Jayme Muniz to thank him and express positive thoughts on Jayme's character as our real estate agent and as our great friend. My husband Marco met Jayme in 2014. Jayme helped Marco purchase his first duplex investment property in the city of Wilmington. The process was lengthy but Jayme worked his magic to close the deal. Today, the investment property has since doubled in value. In 2016, Jayme assisted my husband and I in purchasing our first home as a couple in the city of Carson. Before the deal closure, we were searching for homes for over 6 exhausting months, but once we found the home we knew we had to have it, Jayme made it happen. I would recommend Jayme to my friends & family!
Christina & Marco